Mapio Cymru now provides Welsh language mapping data to Welsh Government's Data Map Wales
Users of the Welsh Government's digital mapping platform will be able to visualise Wales entirely in Cymraeg thanks to a new partnership. "Data Map Wales" is a Welsh Government service that allows people to search and visualise geographic data about Wales.
According to Glyn Jones, Chief Digital Officer for Welsh Government, Mapio Cymru's work with the new Data Map Wales team, "…is a flagship example of what we're looking to achieve."
He went on to say,
"it's a really good example of good partnership working, ensuring a bilingual experience for the user".
Speaking on behalf the Mapio Cymru project Wyn Williams said:
"This is an important step towards allowing people to access digital mapping in Welsh as easily as they can in English. We're delighted to be working with the Data Map Wales team to support their services in Welsh."

"The Welsh-language map is not as data rich as the English-language maps available from, for example, Ordnance Survey, because of the difficulty of accessing accurate Welsh-language mapping data. Mapio Cymru is working hard to increase the amount of Welsh language mapping data available to all."
Note to editors:
IMAGES
This is Data Map Wales: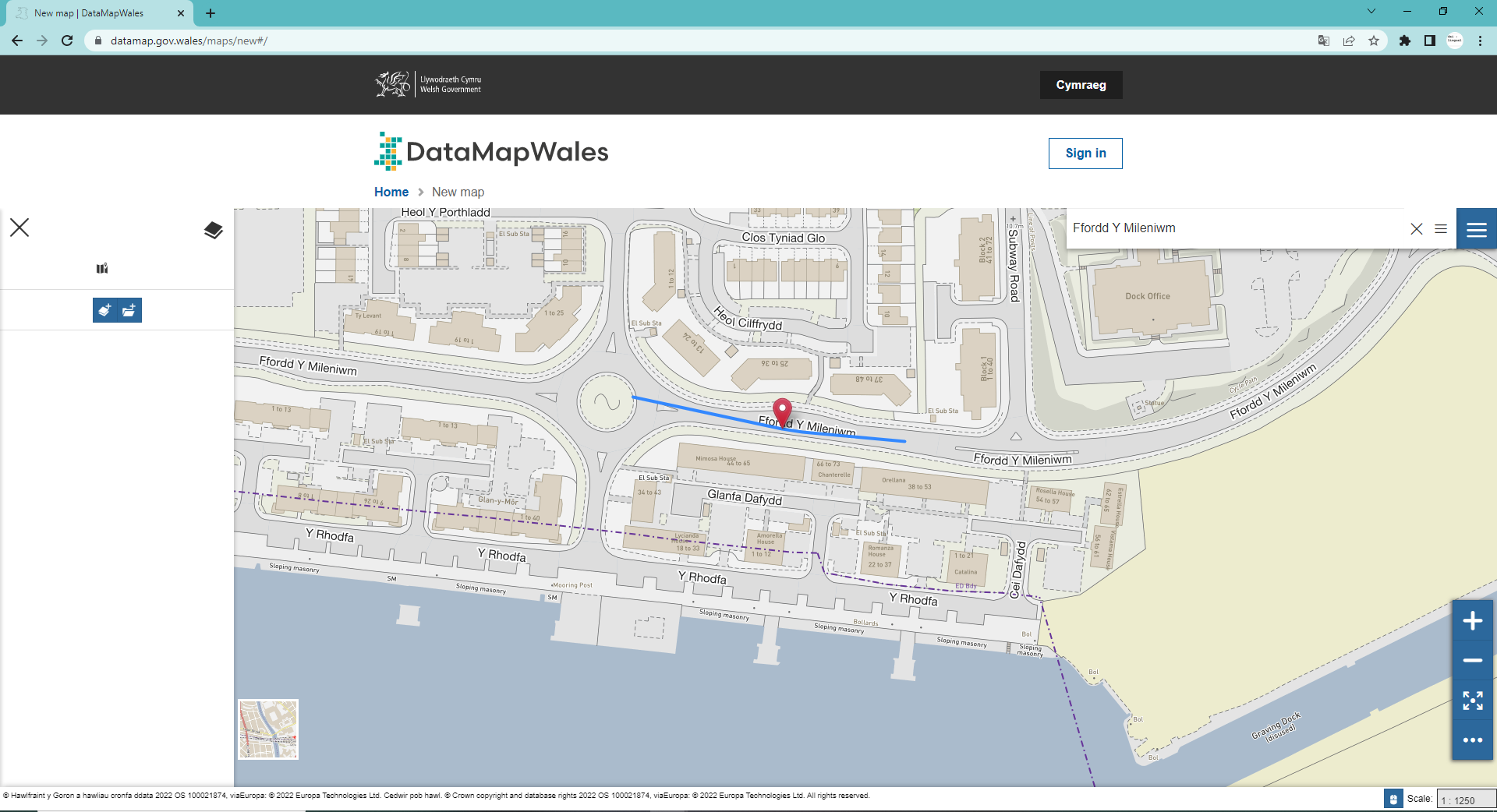 This is how to select Mapio Cymru on Data Map Wales!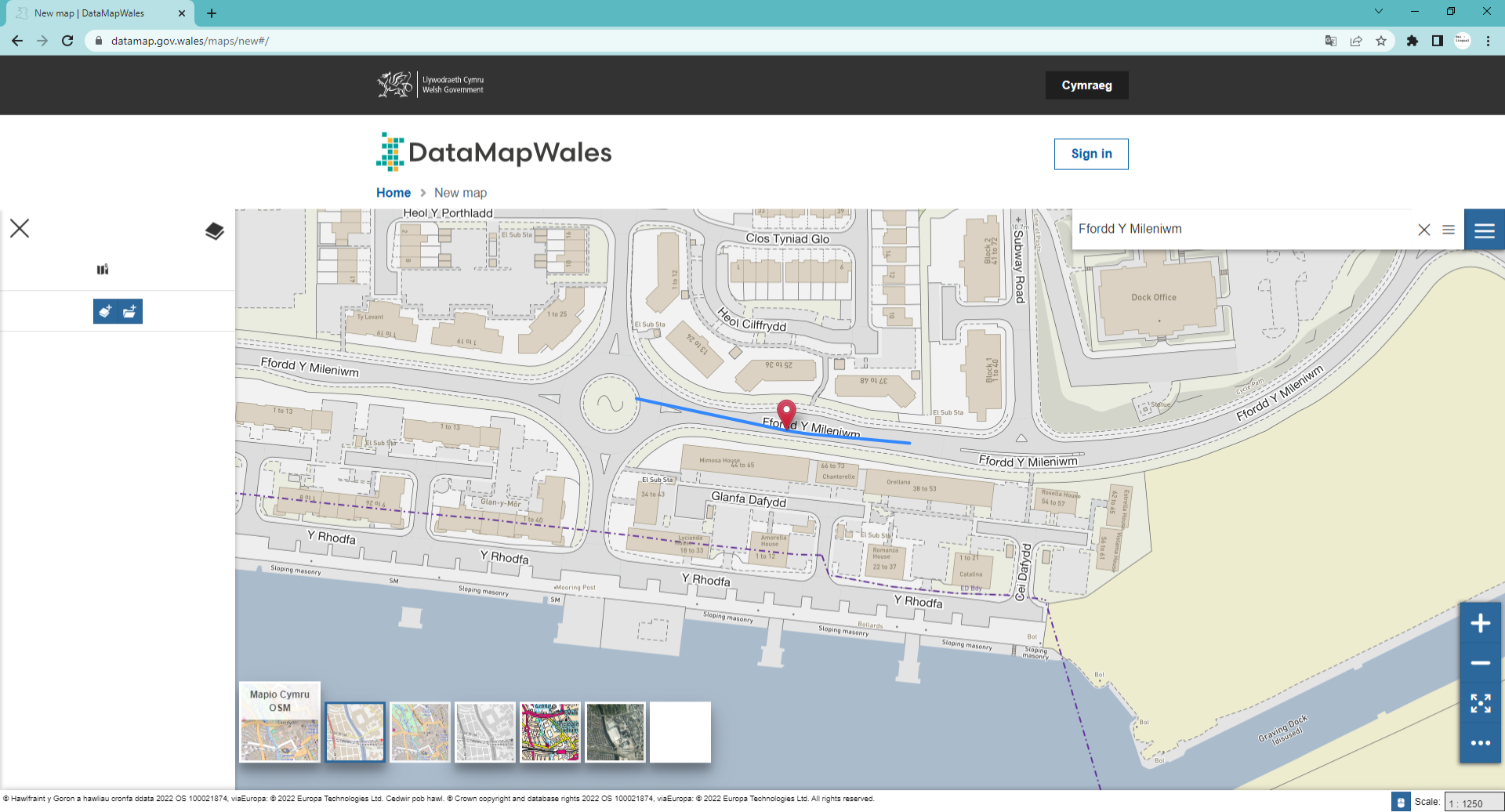 Mapio Cymru on Data Map Wales!